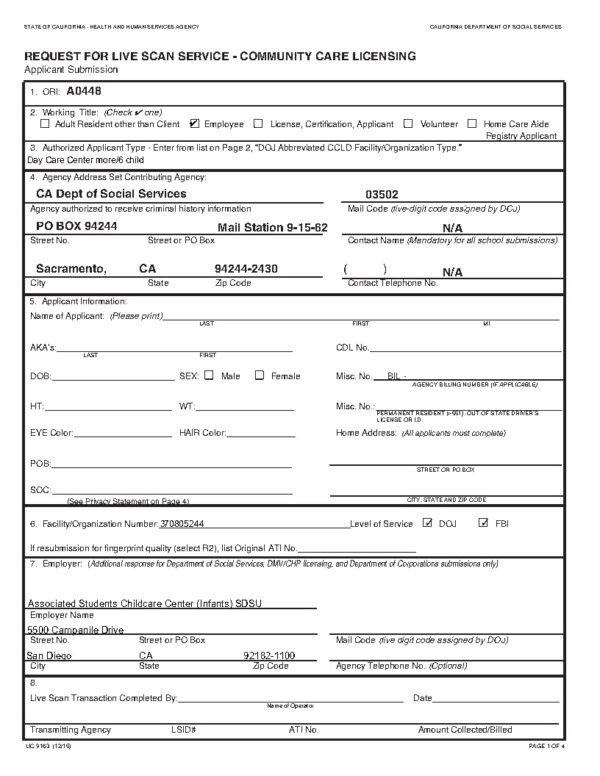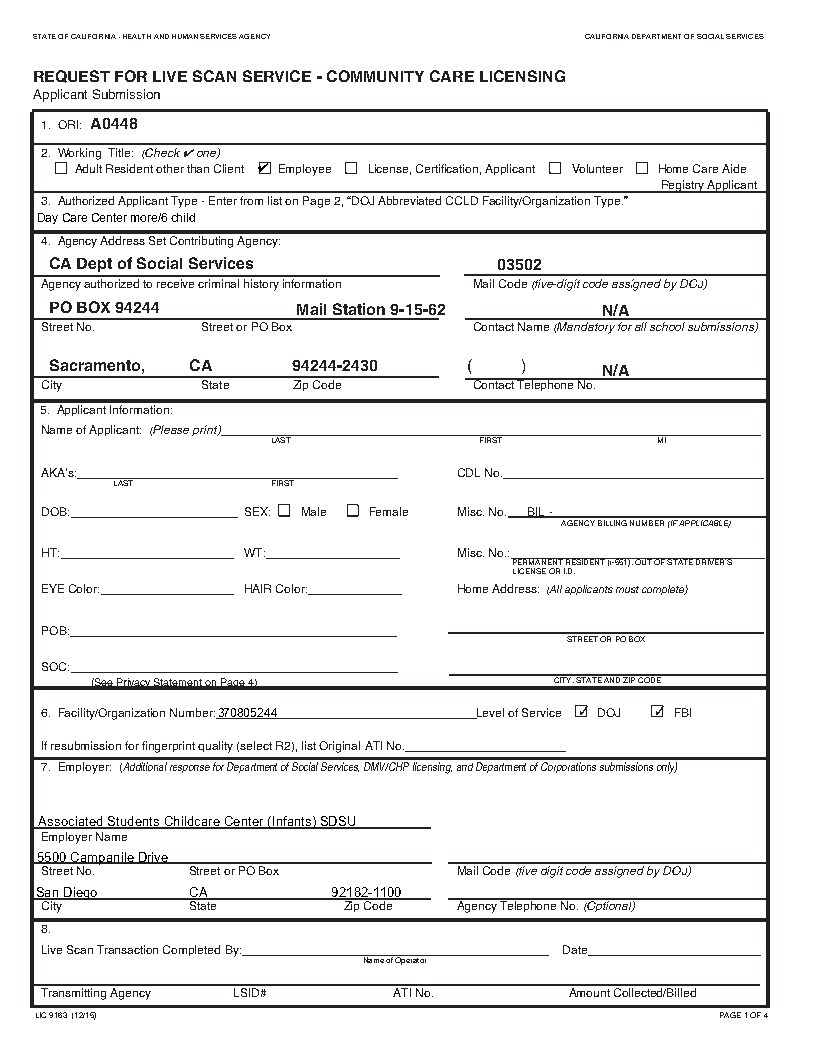 SDSU Live Scan Event: 8/31/2023 – 9/1/2023
$99.00
What's included in the $99 Live Scan fee?
$25 Fingerprint Rolling Fee

$42 DOJ Background Check

$17 FBI Background Check

$15 Dept, of Social Services and Child Abuse Index Check
Description
This product is intended only for applicants receiving in-person live scans at the SDSU event 8/31/2023 – 9/1/2023.
Please contact us if you have any questions or concerns.